The Pankaj Laddhad Institute of Technology and Management Studies at Buldana is promoted by Vision Buldana Educational and Welfare Society, Buldana. The Society was established on 03/03/08 with the objective of working for the development of rural India and Vidarbha region in particular. It is promoted by young and enthusiastic team of professionals engaged in different walks of life. The significant common feature among all is the burning desire for serving the society and up-liftment of the people in villages.
After a lengthy deliberation and churning of various means of serving the society the collective opinion emerged was to focus on education, because it is the route cause of backwardness. Hence as a first step the society promoted an engineering college at the center of economically the most backward region of Maharashtra, the Buldana. The institute is sited at the outskirts of Buldana town along Chikhli road. The green picturesque farm land surrounding the college provides cool, healthy and energetic environment. The site along the state high way makes commuting a hassle free. The present building of 5200 sq.m. stands elegantly at the entrance of the land spread over 13.52 acres. The marvelous masonry work housing labs, library, office, etc. has the elegance of modern corporate world. True to the vision of the management the infrastructure is of high standard and well above the norms set by AICTE, New Delhi, the professional courses regulating authority in India.
The well ventilated and spacious class rooms are furnished with stylish and ergonomically comfortable furniture. The roof top mounted LCD projector coupled with computer provides multimedia based teaching. The air conditioned computer center has 2 mbps speed connectivity. Spacious, well furnished and equipped with advance instruments and kits at other laboratories are the specialty of the institute. The central library covering an area of 403 sq. m. has started with 5200 books, digital library and AICTE INDEST consortium's IEL-Online journal consisting almost 150 reputed Indian and international journals covering all subjects of basic science and engineering. The central workshop over an area of 903 sq. m has trussless roofing and well equipped facilities for conducting practical to students. The students are fortunate to have the services of young and experienced team of faculty who are very enthusiastic and committed to delivering knowledge to students. The entire administration and communication in institute is computerized and students will be exposed to and experienced in usage of hi-tech gadgets.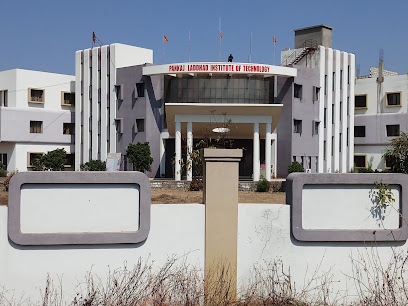 Why choose us
Unique Teaching methodology
Learn more